3 Gaslog Series to meet everyones Budget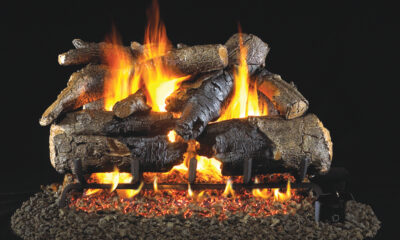 Charred Series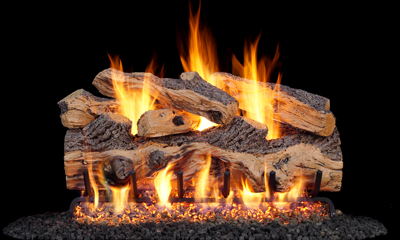 Designer Series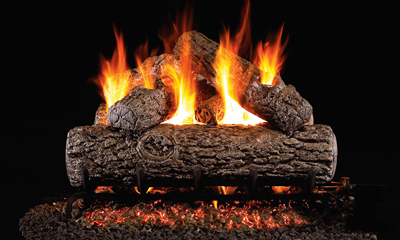 Classic Series
For more than 65 years Real Fyre has been creating the most beautiful Gas Fyre Logs in Miami, FL that you can buy. Evening's Delight is the Best Real Fyre Gas Store in Miami, FL and its surrounding areas. We build gas fire logs so authentic looking, they're equally beautiful with or without a fire burning. For those individuals seeking a more contemporary look, Real Fyre also offers a wide range of stunning glass and stone designs. If you are looking for gas logs in Miami, FL that do that job right, contact Evening's Delight today!
Real Fyre Gas Logs Are Beautiful
Gas Fyre Logs offer a stunning, realistic fire that can rival wood-burning fires in appearance. A wide range of wood varieties are available, as well as many spectacular contemporary glass and stone styles. So you can get the exact look you want.
Real Fyre Gas Logs Are Economical
Gas fire products are generally inexpensive to buy and install. They cost about one fourth of what it costs to burn wood. Some gas fireplaces are more than 99 percent efficient.
Real Fyre Gas Logs Are Convenient
Gas fires provide instant enjoyment. With the touch of a button, the fireplace turns on and off. There's no need to purchase, store and season wood, or clean up and dispose of messy ashes.
Real Fyre Gas Logs Are Safe
Gas fires prevent flying sparks – common with wood fires – that might burn a rug or cause other damage. They don't create indoor particulate matter that is harmful to asthmatics and those with respiratory issues.
Real Fyre Gas Logs Are Environmentally Friendly
Burning gas versus wood helps keep our air clean by eliminating harmful particulate matter in the air outside.
Gas Fyre Collection & Styles Miami, FL
Gas Log Systems Miami, FL
Vented
More realistic and natural looking flame than vent free
Must be installed in a fully functioning wood burning fireplace
Majority of heat is lost as it goes up the chimney (heat output is similar to burning wood)
Produces some soot when flame touches log
Vent-Free
Delivers more heat inside your home than vented gas fires
Must be installed in a fireplace approved for a vent-free log set
Installation is subject to state & local codes